Recently, I saw a posting on the Watchuseek forum regarding the number of watches one have for any particular brand. That got me thinking of compiling group shots of my collection using the same rules. I decided to focus on
Omega
first.
Officially, I have three Omegas. Although there are four listed on my
collection page
, the fourth is actually my wife's. The gang of three consists of (from L-to-R) the
Seamaster PloProf
, the
Speedmaster Bullhead
and the
Speedmaster Reduce
. From the picture you can see the size difference of all three watches. From a massive 48 mm for the PloProf, to the relatively large 43 mm Bullhead down to the, just nice, 39 mm Reduce, the watches represent different wearing experiences.
ProProf
The ProProf
is a surprise. This watch is comfortable to wear despite the weight and size. However, it is can never be considered as a daily watch. The size and weight does preclude it from certain situations such as formal wear. The large deployant clasp is also a magnet for scratches. The likelihood of impact with surfaces even on a desk typing is very real.
As a professional tool watch, it was designed to take punishment upon punishment. It is supposed to be used and abused.

The real value of owning this watch is not about the brand or history. It is the technology that you now have packed in a casing surrounding your wrist. It makes one confident to be able to do anything.
Bullhead
From a wrist presence perspective, this watch has the styling that is unique and a real conversational starter. It has the size and weight to grab the attention of those around it without the need to 'bling' or be 'loud'.
This watch does have its perceived flaws. The lock-less crown for the internal bezel and the unique strap are areas that Omega could look into if ever they want to incorporate similar complications in newer models. Even the illumination is something less then desirable. Nevertheless, I shouldn't complain much as this makes it what it is. Honestly, I do like it the way it is.
Reduce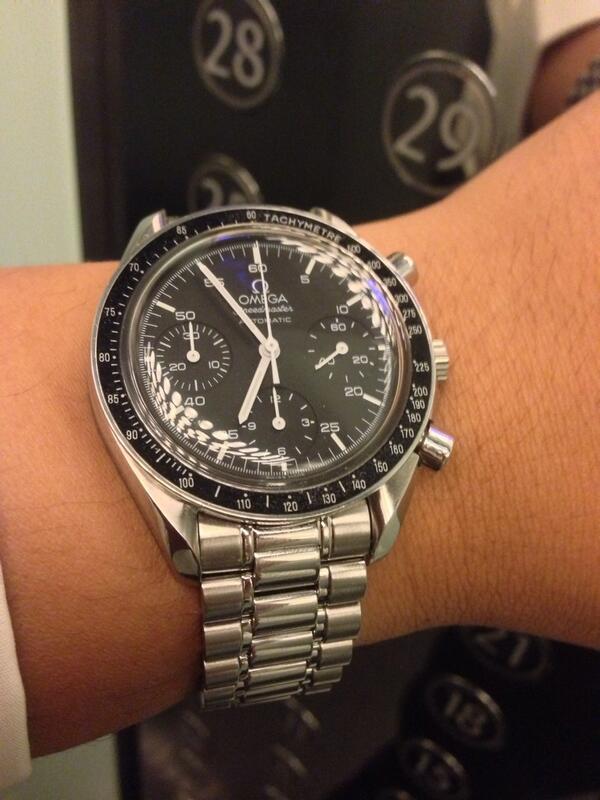 With a width size of 39 mm, this watch fits my 7.5 inch wrist perfectly. The watch matches nicely with the bracelet and is well balanced on the wrist. The lower height of the watch makes it easy to use with formal wear. I truly feel that this specimen can be use in all occasions. It is also a unisex watch. The size makes it easier for female users as well. The automatic function also makes it a more practical piece in my opinion.
This watch has been called the "bastard" brother of the more famous Professional model. However, I tend to agree with a number of users that such accusation is uncalled for. Omega made this watch for a purpose and the purpose is not to hoodwink people in thinking that it is the legendary Professional but to provide a more user friendly watch with an automatic movement to a set of customers that wants it. It is a different watch altogether.